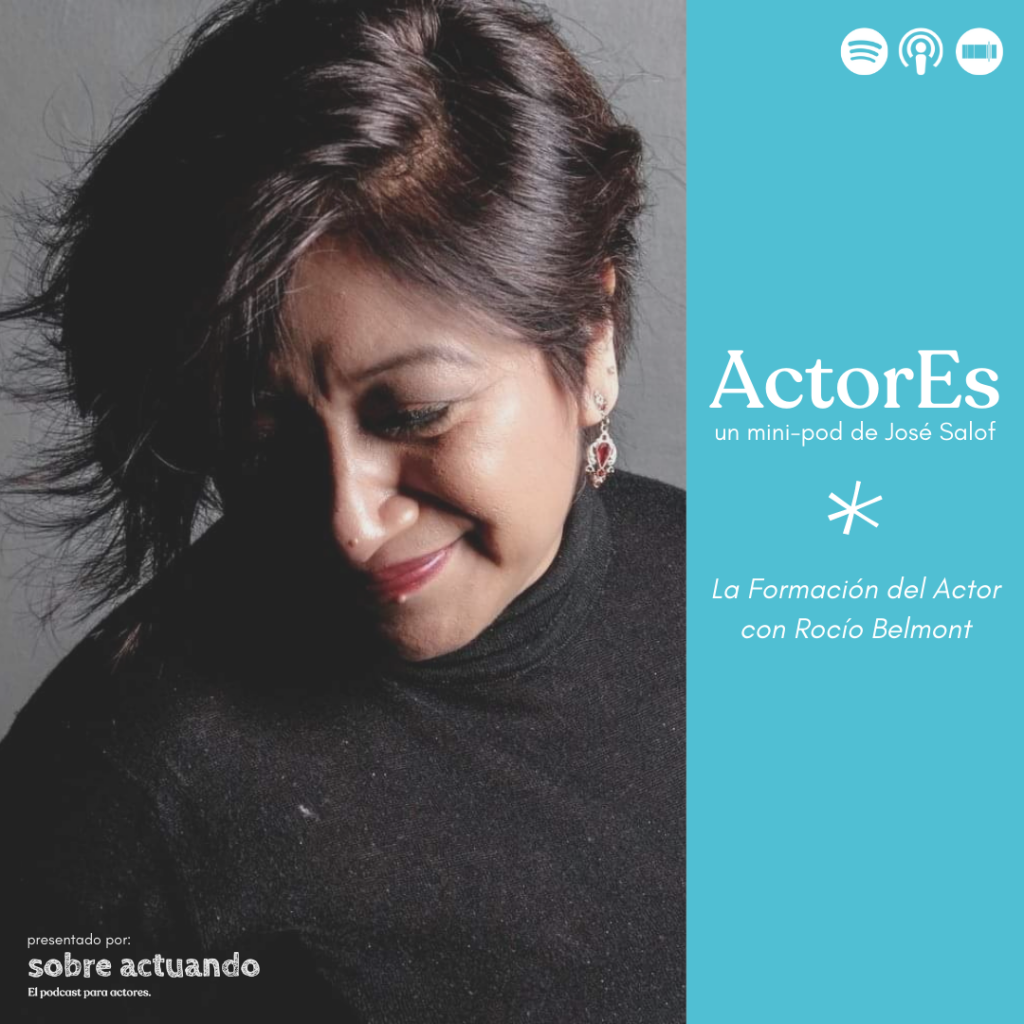 Podcast: Play in new window | Download (Duration: 11:06 — 5.1MB) | Embed
Subscribe: Apple Podcasts | Google Podcasts | Spotify | Stitcher | TuneIn | RSS | More
Bienvenidos a ActorEs: un mini-pod de José Salof, presentado por Sobre Actuando, el Podcast para Actores. En cinco capítulos de diez minutos, José nos da una mini master class sobre actuación para cine con sus invitados.
ActorEs |1|
La Formación del Actor con Rocío Belmont

Para ser Actor/Actriz, ¿se estudia? ¿En qué consiste?
¿Hay diferencia entre la preparación de un actor de teatro a la del de cine o televisión?
Sigue a José en Instagram and Facebook
Sígueme a mi: @sofiaruizactor
O a nuestro instagram: @sobreactuandopod

¡Si tienes sugerencias de temas, mándame un mensaje directo por Instagram! Y si tienes un segundito, regálanos una reseña y cinco estrellas en iTunes, así le podremos llegar a más y futuros actores 😉

Este capítulo se realizó en alianza con Centro Entertainment: una empresa de entretenimiento que tiene como una de sus vertientes los Workshops de Perfeccionamiento Actoral intensivos, de gran calidad y a precios accesibles. Próximamente tendrán un taller con Orlando Moguel and Fermín Martinez. Les invito a buscarlos en su cuenta de instagram @centro.entertainment
Este episodio es producido por Flowerhouse Productions, visita nuestra página en flowerhousefilms.com

Música de Text Me Records del YouTube Audio Library.

Las opiniones expresadas en éste episodio son responsabilidad de la entrevistada y no representan las opiniones de la entrevistadora o del podcast.